Thanks for visiting my blog – creativeJax.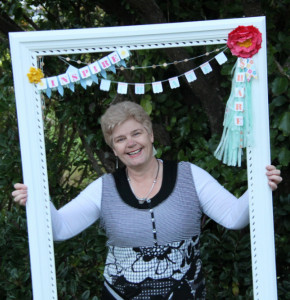 I live in Whitby, New Zealand which is just north of Wellington.
I also have an "official" Stampin' Up! website at
www.creativejax.stampinup.net
 where you can see my events calendar, where workshop hostesses can login and organise their workshops and where you can sign up to be an Independent Stampin' Up! Demonstrator. Feel free to 
hop on over
 to check it out too.
So … a little about me.  I've been married to my awesome, supportive husband, Roy, for more than 30 years and we have two great children in their 20's. My original training and working background was in the field of radiation therapy.  I spent many years before the children were born, and while they were young, enjoying a satisfying career as a radiation therapist, clinical tutor, and lecturer in the health and education sectors.
Roy is an engineer and our careers have enabled us to live in several parts of New Zealand – and even to spend a couple of exciting years in Regina, Canada.  When the children were teenagers I stepped aside from my full-time career and chose to work part-time in administrative roles.  I even got to spend three years working on the same large project as my husband – it was really great to get to work together every day.
Our daughter, Beth, is studying on her PhD and our son, Ross, is studying computer sciences. They are both studying at Victoria University of Wellington. As well as inheriting our engineering/physics/computing genes – they did also get some creative genes. Both are talented vocalists (a soprano and a bass/baritone).  Beth sings with the Wellington Musical Theatre and also loves crafts and is a superb baker – cupcakes to die for!  Ross enjoys the piano, composing and sings with the New Zealand Opera Chorus.
I have always enjoyed a wide range of creative interests – painting and papercrafts and sewing and photography and digital publishing and needlework and baking – there's usually more than one creation or activity on the go.  I first started cardmaking and paper craft when the children were young and it is has grown as an area of particular interest and one I enjoy immensely.
I was introduced to Stampin' Up! a few years ago and fell in love with their quality products – awesome stamps, fantastic colours, superb cardstock, amazing punches, vivid designer series papers, a range of paper-crafting tools, and numerous accessories.  And things co-ordinate!  Colours match … punches fit stamps … embossing folders co-ordinate with images.  What more could you ask for!  I've so enjoyed using these products to make cards and 3D items and to dabble in scrapbooking.
We moved back to the Wellington region a few years ago and I was excited to establish myself as an Independent Demonstrator for Stampin' Up! in the area.  I hold card-making and memory keeping classes at my home to share and demonstrate the quality products from Stampin' Up! and aim to inspire others tap into their creative side.  I am also available to hold Stampin' Up! workshops ("parties") in your home where you and a group of friends can experience the Stampin' Up! product range – including a make-n-take project.
If you are familiar with Stampin' Up! products then you'll know why I love them.
If you're new to Stampin' Up! – I'd love to "Inspire. Create. Share." with you.
Jackie
"To love what we do and share what we love, as we help others enjoy creativity and worthwhile accomplishments . . . in this we make a difference! "     Stampin' Up! ~ Statement of the Heart