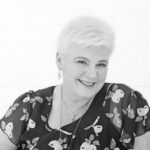 Hi There – thanks for visiting creativeJax.
This site and blog relate mostly to one of the puzzles pieces that have made up my life – my role as an Independent Demonstrator for Stampin' Up!
For several years, I have been very active as a Stampin' Up! Demonstrator – running it as a small but full-time business. I've crafted and taught, meet many other wonderful crafters, earned the Global Incentive Trip for 5 consecutive years, been ranked as in the Top 5 Demonstrators for the past 6 years, and been on several design teams.
Currently I have stepped back from being a full-time Stampin' Up! Demonstrator. Shortly after the Global Pandemic arrived I started doing Contact Calling for the Ministry of Health which has taken a lot of time and energy. At the same time, I've been focussing on family, maintaining a home in two locations, and planning for some house renovations. While I am no longer doing contact calling, I'm still focused on those other areas and not looking to re-ignite my small business.
If you'd like to know a little more about me check out the About page.
Jackie