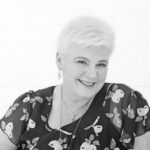 Hi There – thanks for visiting creativeJax.
This site and blog relate mostly to one of the puzzles pieces that make up my life – my role as an Independent Demonstrator for Stampin' Up!
If you'd like to know a little more about me check out the About page.
If you want to see what events I, or Stampin' Up! have scheduled in the near future – including my Classes – then check out the Up-Coming Events page. You can book into any event through the Contact Me page or you can book online at my official Stampin' Up! web page.
I love being a Stampin' Up! Independent Demonstrator – and I'd love to have you join my team. Check out the Join My Team page for more details.
If you have any queries or questions or comments I'd really love to hear from you – so feel free to leave to comment on a post or Contact Me
Jackie