Hello to the start of a new week!
It's class week for me so I am looking forward to some fun with my class attendees this week – yay!
I haven't done an MDS Monday post for a few weeks but really wanted to share some of the projects I created for a presentation I did at the Creative Inkers Team Training Day way back in June. I can't believe how time has flown by since then!
I was pleased, and a little nervous, to do a presentation on e-cutters (electronic cutters) and MDS (My Digital Studio). I tried to demystify the process of using MDS files in an electronic cutter. I have a Silhouette Cameo but tried to keep the info as generic as possible so that those with other e-cutters would be able to use the information.
It is a pretty tech type topic – especially for those who don't have an e-cutter so I had lots of samples to show just a little you can can create using MDS and an e-cutter.
One of the projects I showed were my swaps – You can read about them HERE. Each contained several of the small tags you can see in the front of the photo.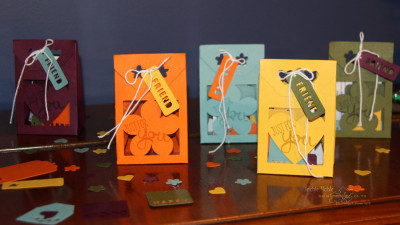 These were made using the Cool Like That Giftable Keepsakes Templates. This digital download contains a great variety of different boxes and bags and other shapes (see below) that can be combined to create a huge range of boxes etc of varying sizes.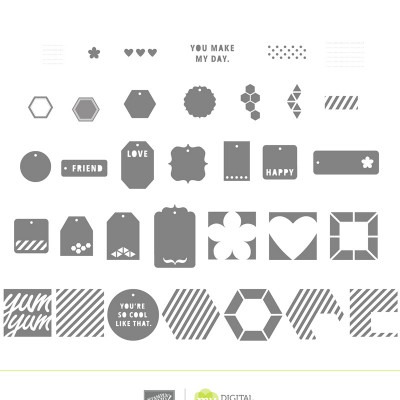 I also had made the following boxes as samples – all use this single digital download in conjunction with the Silhouette Cameo.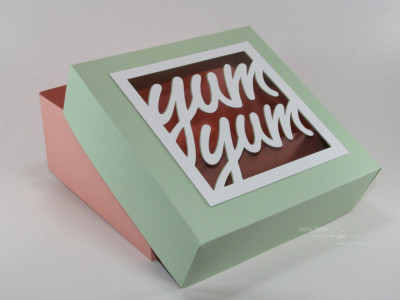 The "Yum Yum" box was a direct CASE from the catalogue (page 10)
This little box feature the new 2014-2016 In Colours while the boxes below used some of the retiring DSP papers as lids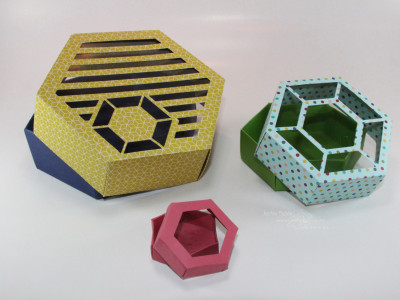 I wanted to show that both DSP and card-stock could be used to construct these gorgeous containers.
So you can see the Cool Like That Giftable Keepsakes Templates download is really versatile.
Also, as a sample for each of the 60+ demonstrators who attended the Team Training Day, I had cut out a "YOU'RE SO COOL LIKE THAT" sentiment circle that is used in the card below. That way they got something to take home that was cut from using an e-cutter and MDS files.
I had a couple of spare samples and I used one for a Mojo Monday Challenge recently (you can read about this card in the post HERE).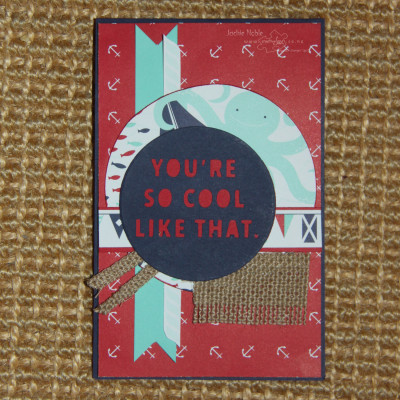 The YOLO card below also showcases the new In Colors.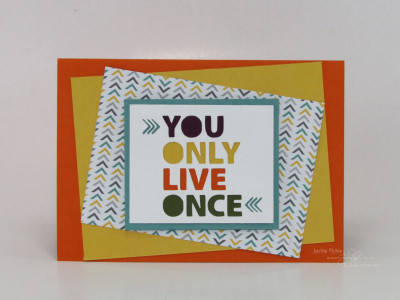 The sentiment was an SVG file from the Seriously Teen Kit. I love how you can get so many uses from each file – in you digitally created cards, scrapbooking, Project Life pages, e-cutter projects! MDS just gives and gives!
In addition to the cards, boxes and bags I had created, I also had a couple of projects that used the digital files as stencils that were then used in some glass etching. Below is one – a framed art piece.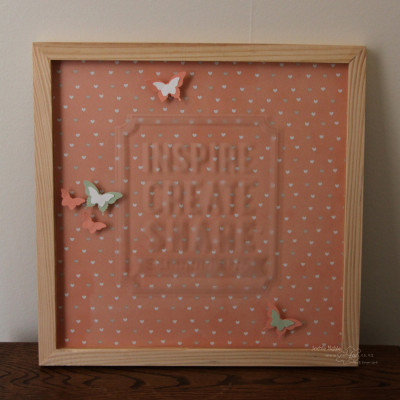 This 30cm x 30cm frame is designed to highlight our tagline: Inspire. Create. while showcasing a DSP.
And I am able to swap out the background DSP so get to show off whichever one is my current favourite – or goes with what I am working on.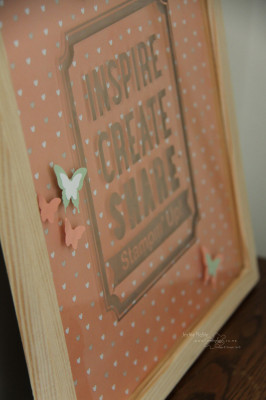 The glass etching was lots of fun – a bit messy and a little nerve-wracking – but well worth the effort.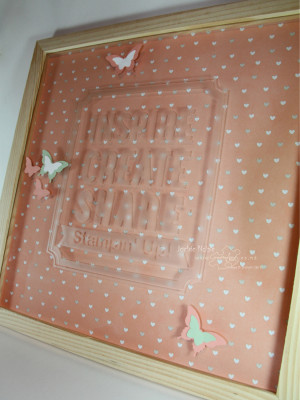 The Inspire. Create. Share. shape was part of the Conference 2014 digital download.
I sure loved doing the projects for the presentation, and loved sharing some MDS/e-cutter possibilities with others on the team. I hope it wasn't too "techy"!
I also hope by sharing my love of these cool tools that others who already have an e-cutter were inspired to create something new – or that those who do not yet own an e-cutter are wondering whether it is a tool they could also use.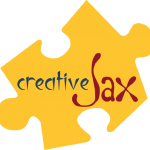 Until next time
Jackie
As always – if you wish to know anything more about info in this post, or to get a catalogue or to buy any of the items mentioned in the post, please contact me.
Or you can shop 24/7 at my online Stampin' Up! shop – just click on any of the products in the table below, and you should find yourself in my online shop at the page with information about the product.
If you would like to find out about joining my Stampin' Up! team get in touch – I would love to chat to you about that.
Jackie Noble – Independent Stampin' Up! Demonstrator
aka creativeJax
Wellington, New Zealand