Added 11 Sept 2014
I feel honoured that my water bottle was chosen as one of the "Pics of the Week" over on the NZSU site – Thanks so much!
Check out the other pics of the week by clicking on the picture.
Hello Thursday!
While I was disappointed to miss last week's CTC Challenge, I was away visiting family for a few days which was fantastic! I got to visit and stay in Wairoa, Gisborne and Napier – all great places on the eastern side of the North Island for those who are not familiar with those places.
I'm back home now and ready for this week's challenge.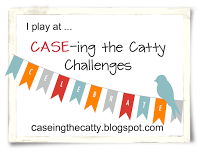 So CTC # 7 focuses on the Home Décor section of the Stampin' Up! catalogue (pages 94 – 101).
The challenge directions are:
"… browse through pages 94 – 101 and find a project that you would like to re-create.
You can directly CASE (Copy and Share Everything) or use a sketch/layout, colour combo, embellishment, just to name a few examples, as a springboard for your own creations. It doesn't even have to be a 'home décor' item."
I was inspired by the bottle on page 100 that uses the Label This Kitchen Designer Template.
Many things are already labelled in my kitchen/pantry but I really liked the idea of etching a glass bottle and had just the project – the recycled bottle I use as a water bottle on the table or at my classes etc.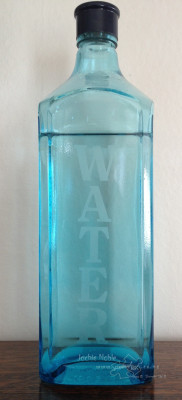 I don't have the Label This Kitchen Designer Template so in MDS I selected an alphabet I thought would work well (Noteworthy) and created an SVG file of the word "WATER".
Of course you can use any of the alphabet sets that are available as stamp sets or punches in MDS or any of the fonts on your computer can be used in MDS too – heaps of choices!
I have a Silhouette Cameo e-cutter – so I imported the "WATER" svg file into the Silhouette Studio software, traced it ready for cutting, then sent it off to the cameo to cut out of adhesive vinyl.
Once the stencil had been cut from the vinyl, I placed this onto my empty bottle, applied the glass etching cream and let it do its magic!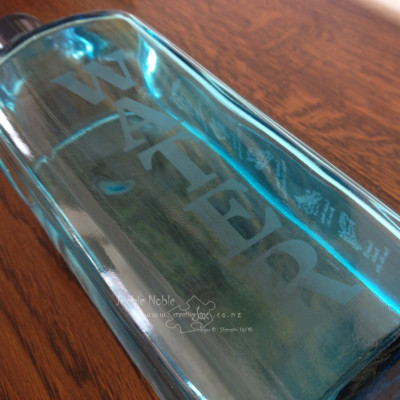 Unfortunately I didn't get any pics of the glass etching process this time as I was on my own and things move pretty quickly, but I will have someone on hand for my next project and be able to show you how it's done in a future post.
I'm really pleased with how the bottle turned out – pretty good for a first attempt at glass etching I think! And I am definitely looking forward to making some more.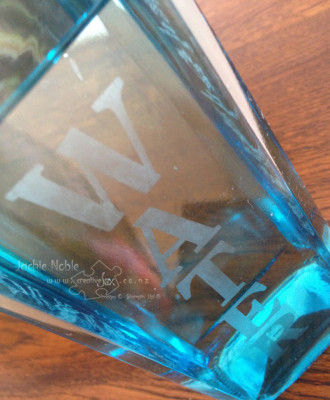 I'm also really enjoying learning more about my Cameo and there are lots of MDS files that are great for e-cutters – awesome!
Did you know that you can try MDS free for 30 days! Read more about MDS HERE and see the digital files HERE.
If you'd like to learn more about MDS please get in touch – I can hold an MDS class at your place or mine.
Jackie
As always – if you wish to know anything more about info in this post, or to get a catalogue or to buy any of the items mentioned in the post, please contact me.
Or you can shop 24/7 at my online Stampin' Up! shop – just click on any of the products in the table below, and you should find yourself in my online shop at the page with information about the product.
If you would like to find out about joining my Stampin' Up! –  get in touch – I would love to chat to you about that.
If you would like to receive my Blog Posts directly in your email –  you can subscribe using the button at the bottom right of my page. 
Jackie Noble
Independent Stampin' Up! Demonstrator
Wellington Region