Hi and sorry for lack of posting!
It was crazy busy getting ready for the Wellington Paper Arts & Craft Show which was on the weekend of 20/21 September. And the crazy busy has continued with unpacking from the show, monthly classes, private classes and World Card Day. And of course day-to-day life as well!  Lots to post about!
So here are Beth and I at the creativeJax stand.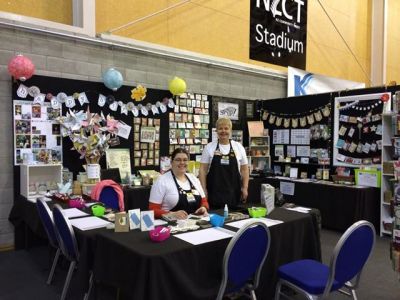 It's hard to think that it is over a year since Beth & I attended this Show last August. It was there that I met many of my wonderful class attendees who are now part of my crafting circle of friends. The connections we made at the show and we have developed over the year are one of the things I just love about being a Stampin' Up! Demonstrator – so many awesome people I would probably have never met if it wasn't for Stampin' Up!
And this year's show was a chance to catch up with many of them and to meet some new crafters too. The other stall-holders are a friendly bunch and I enjoyed our evening together on Saturday after the first day of the Show. The entertainment was side-splitting good!
Here are a few other pictures from the Show. Unfortunately we missed getting a photo of Sandra who spent the day with us on the stand on Saturday – we will need to be better organised next time! Also – I will only use Beth's phone for the photos – hers are much clearer!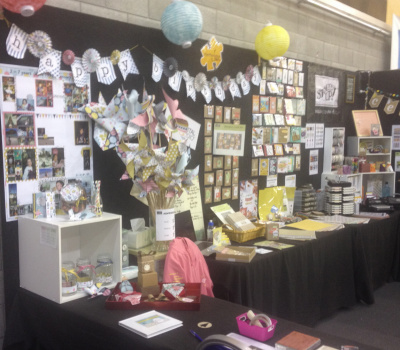 This part of the stand showed how Stampin' Up! products can be used for a party – in this case it was Beth's 21st Birthday which was earlier in the year. The banner, pinwheels, posters, invitations, photo book, lolly/candy jars and decorations were all themed around the Patio Party DSP.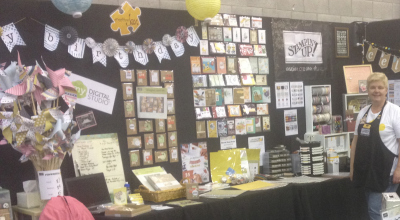 Here I am with a display of my cards and the made up Hip Hip Hooray card set. People enjoyed being able to see the kit made up along with a couple of alternative uses including a mini-album.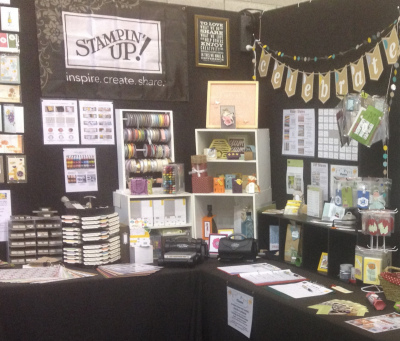 The corner shelves displayed items made with my e-cutter along with Stampin' Up! punches, ink pads, ribbon and Project Life merchandise.
Coming round further, people could see another banner, upcoming class projects and my treasured frame contained Christmas Cards. I had recently participated in a Team swap so had a great range to share.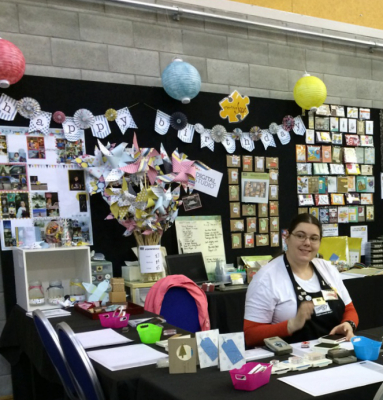 And here is Beth setting up for the Make'n'Takes before the show doors opened.
So all in all a great weekend. Fantastic to meet so many new people and catch up with familiar faces too.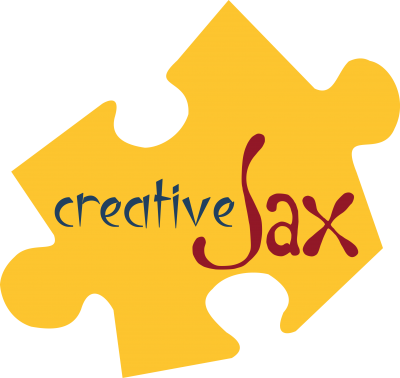 Until next time
Jackie