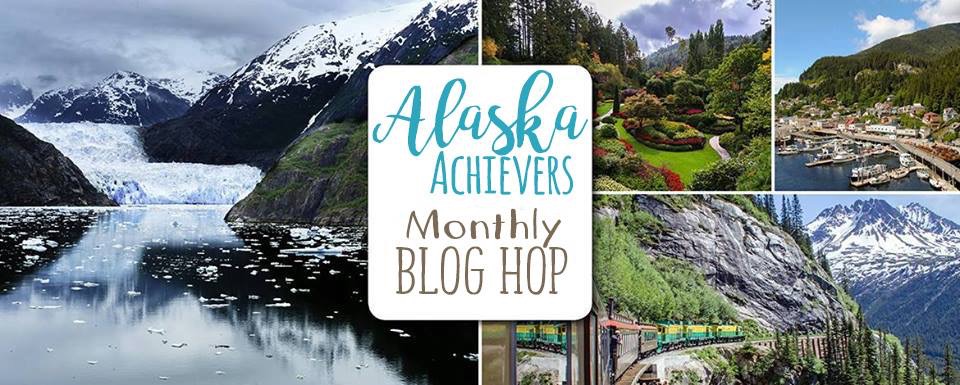 Hello!!
Thank you for joining us for our FIRST Alaskan Achievers blog hop! Those hopping today are Stampin' Up!® Demonstrators from all around the world that have achieved the prestigious Stampin' Up! Incentive trip that only a limited number around the world achieve. Here in New Zealand, only five demonstrators earned the Alaskan Incentive Trip – so I'm super excited to be part of that group!
We will be hopping together once a month to show you ideas and designs using current Stampin' Up!® products.
In fact, I'm super duper excited today – not only do I get to join this hop with other demos from around the world – but it is only one more sleep until hubby, Roy, and I leave for America. We are doing a little road trip of the Southern USA states before I attend ON Stage Live in Salt Lake City, Utah on the 8 – 11th November!
Eeeeek – I'm going to the home of Stampin' Up! – I'm beyond excited!!!
The project that I'm sharing in our hop today is one of my swaps. I've joined several organised swaps and have some others for general swapping.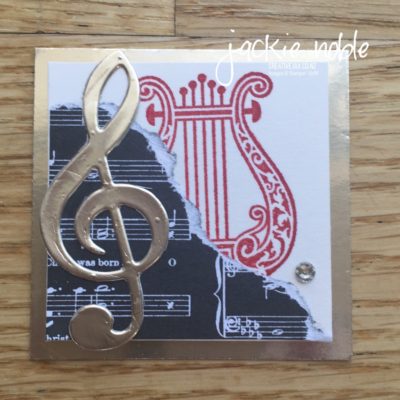 It's a bit hard to tell from the phot – but this is a 2'x2′ little cutie – and i for a "card candy" swap.
For those who are not sure what I'm talking about – a swap is where we make several (this time 40) of a particular project – all the same – and we take them along and swap each one with another person and get one of their swaps. So by the end, we have none of our own left – but lots of different projects from crafty friend! And being a "card candy" swap – for this swap our project had to be a 2inch x 2inch square – a perfect size to place on a card and look sweet! These little 2′ squares are also perfect for a sampler and as the swap is Holiday themed – I imagine I'll be doing that with some of the swaps I receive!
Here's what lots of them look like all together!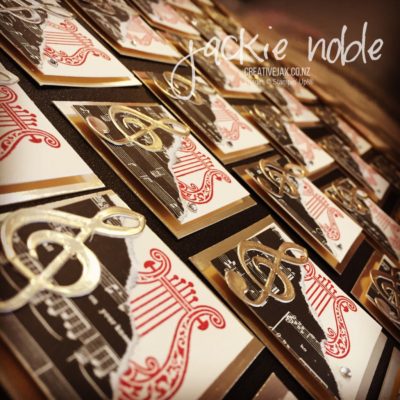 I just LOVE all the musical products that are in the Holiday Catalogue and have used several in my card candy.
I've stamped the instrument from Musical Season in Real Red ink onto a square of Whisper White cardstock which is slightly smaller than the Foil 2″ base.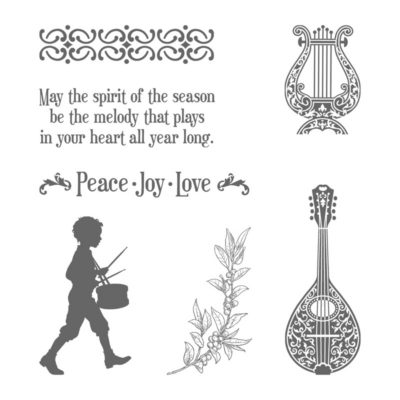 I used Gold foil as the base on some and Champagne foil on others. I've then added a piece of Merry Music Designer Series paper which I've torn to the corner. Isn't this paper FABULOUS! and being a speciality paper which is slighter lighter than standard – you get twice as many sheets in the packet – bonus!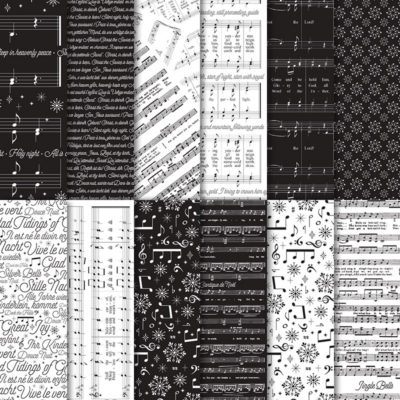 And lastly – a foil treble clef. This is just one of the gorgeous dies in the Musical Instruments Framelits Die Set.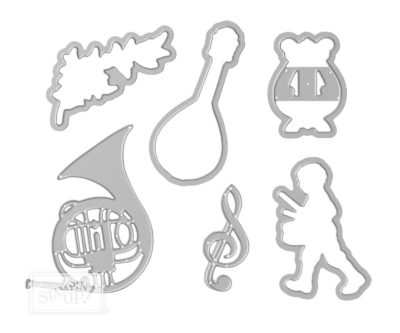 Love how this set has some framelits that "frame" images from the Musical Instruments stamp set – and some that are stand-alone die cuts! My treble Clef has already had quite a workout!
Loved making these little cuties – and can't wait to swap with lots of fellow Stampin' Up! Demos in Utah at On Stage Live!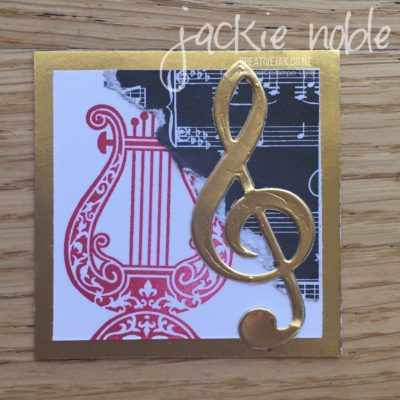 Thank you for joining us today – we are so happy that you are taking part in our blog hop. Make sure that you don't miss out on one blog as there are some incredible designs you are going to see today to inspire you.

REMEMBER
The Designer Series Paper (DSP) sale runs until the end of October. Buy 3 and get 4 on selected DSPs – check which ones are included by clicking on the image below.

If you live in New Zealand and would like a copy of the new catalogue, please contact me.
If you live in New Zealand and would like a demonstrator to order through – I'd love to have you join my group of crafty customers. Let's journey together! – Shop Now or contact me.

If you live in New Zealand and would like to know more about becoming a demonstrator – Check out the info HERE. I'd love to have you join my thINK Creative Team!

As always – if you wish to know anything more about info in this post, or to get a catalogue, or to join my thINK Creative Team, or to buy any of the items mentioned in the post – please contact me.
Please do use the hostess code to support creativeJax if you are ordering online!

Entering the Hostess code combines the value of online orders – which assists me to offer events and thank you's for my customers and support charities such as Ronald MacDonald House and local events where I donate product and/or classes.

The current Hostess Code can be found at the top right of my webpage.

If your order is over $300, please do not use this code as You become the hostess and get the Rewards!
If you would like to find out about joining my Stampin' Up! Team (thINK Creative) – Please do get in touch – I would love to chat to you about that.
You can receive my Blog Posts directly by email or join my monthly Newsletter group – you can subscribe using the buttons at the right of my page.