Good Monday morning
Not an MDS Monday this week as I wanted to quickly share a video with you.
I've been asked how I made the white embellishment on my paper quilt Christmas cards I made as a Team swap.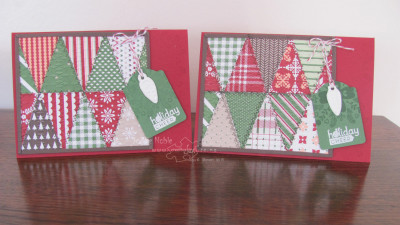 It's a bit hard to tell in that photo, but in a close-up you may be able to work out that they are made from Stampin'Up!'s White Simply Pressed Clay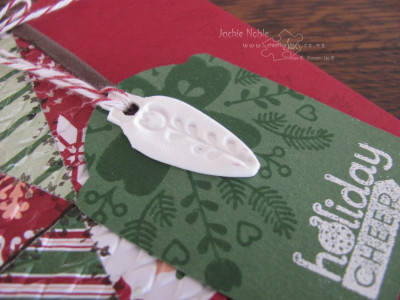 My inspiration for the card itself came from my late mum's love of Christmas and crafting – but the inspiration for the white embellishment came from one of the images on page 14 of the Stampin' Up! Holiday Catalogue (you can view a pdf of the catalogue HERE). But rather than make an ornament to hang on my tree, I made an embellishment for my card.
When the catalogue launched a few days ago Stampin' Up! released a video showing how the ornament was made – which I'm sharing with you below.
Isn't that just way cute!
I love it that not only do we get fantastic products from Stampin' Up! – but awesome resources like catalogues packed with projects and videos with instructions are shared with everyone so that we have heaps of inspiration and we can create great things – YAY!
As a Demonstrator I love having access to this and soooo much more. I also love the great discounts and incentives and early access to products of course – but what I enjoy most are the people I meet as a result of being a demonstrator – other crafters, customers, fellow demonstrators, Stampin' Up! staff members. And I want to share all this with others so if you'd like to join in the fun as a demonstrator I'd love to have you as part of my Team!
Click on the Join My Team tab above or HERE  to find out a bit more – then get in touch for an obligation free info pack.
Until next time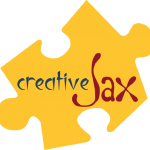 Jackie
As always – if you wish to know anything more about info in this post, or to get a catalogue or to buy any of the items mentioned in the post, please contact me.
Or you can shop 24/7 at my online Stampin' Up! shop – just click on any of the products in the table below, and you should find yourself in my online shop at the page with information about the product.
If you would like to find out about joining my Stampin' Up! team get in touch – I would love to chat to you about that.
If you would like to receive my Blog Posts directly in your email –  you can subscribe using the button at the bottom right of my page.
Jackie Noble
Independent Stampin' Up! Demonstrator
Wellington Region, New Zealand