I'm sharing a little Copper Passion in this week's CASEing the Catty project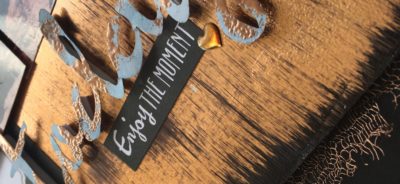 CTC168 – Petal Passion

Details of my CASE
I've kept the layout essentially the same – but as I had a panoramic photo I have adapted it a little. I've put the mid-portion of the photo up onto dimensionals to give it some depth.
As I did in my Pocket page layout, I've featured Copper Foil Sheet with the Black Ice Technique. Thanks for sharing this cool technique Melissa Kerman!
This trim is actually a tube structure and I cut this up through the tube as I only wanted a single layer – it reminded me of the layered rock structure of the canyon!
You can also see the Copper trim in the closeup below.
I changed the location of the sentiment and embellishment as I didn't want to cover any of the canyon image on the left of my page, so "today" moves to the bottom right.
I am loving the Black Ice Technique and have loved adding it to my Memory Keeping. Here's a close-up of how cool it is! Not only a visual effect – but there's texture too!
Here are the two completed pages side-by-side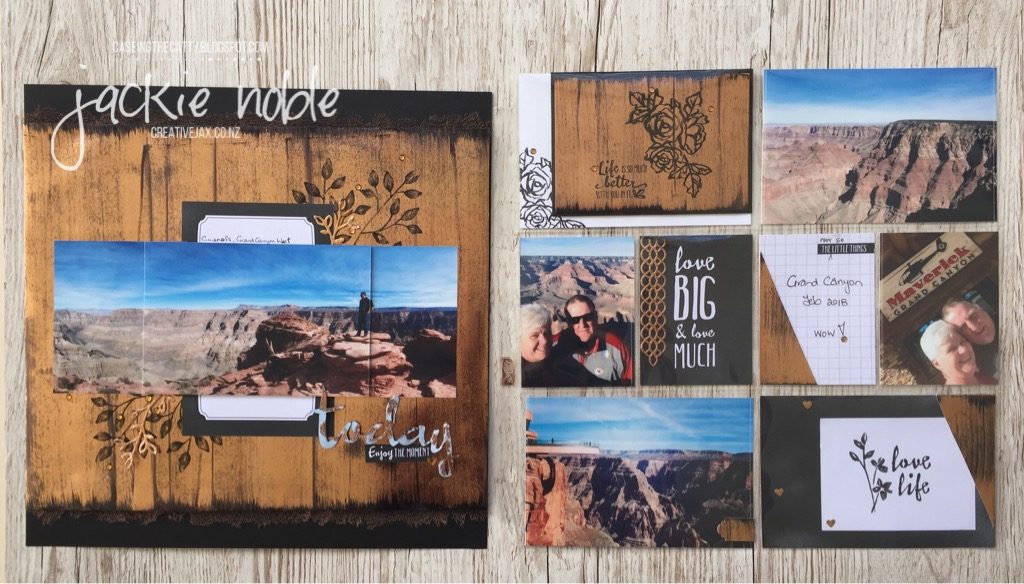 There's no real journaling on the page – only the location in the Canyon – as there are no words that can really sum up the Grand Canyon – it was amazing!
CASEing the Catty (CTC) Blog Hop and Sunday Challenge
The All Star Tutorial Bundle
March is my second month as part of the All Star Tutorial Bundle Design Team (say that quickly!).
The tutorial bundle is a pdf of 13 exclusive projects and all the directions you need to make the project. Both Metric and Imperial dimensions are included in each tutorial – so it doesn't matter if you're an Inches or a Centimeters sort of crafter! Design team members do not post these projects anywhere else – so they are exclusive to the bundle.
See a sneak peek of the projects in the bundle on my Tutorial Page HERE.
There are 3 ways you can get the Tutorial Bundle
You can purchase the bundle for $NZ20 from anywhere in the world (PayPal does the conversion for you)
If you spend $50 or more in my New Zealand Online Store it will be yours for FREE!
You will have access for FREE if you are part of my thINK Creative Stampin' Up! team
Product List