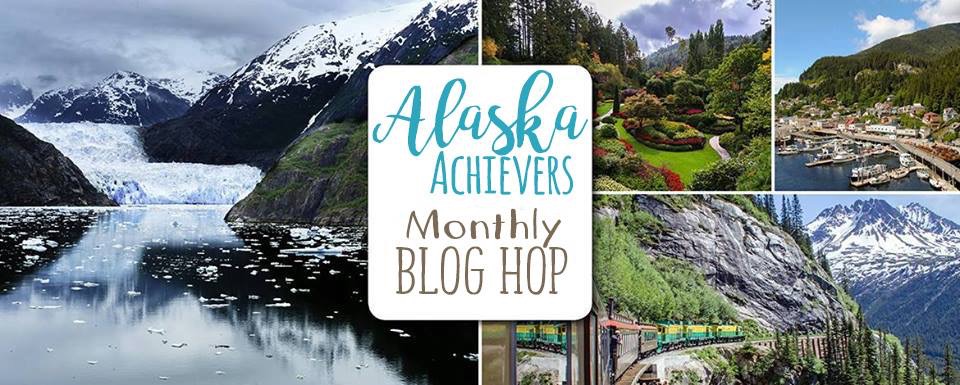 Hello!!
Thank you for joining us for this month's Alaska Achievers blog hop! Those hopping today are all Stampin' Up!® Demonstrators from all around the world who have met the requirements, and earned the amazing Stampin' Up! Incentive trip – while everyone can try, only a limited number of demos (less than 1% of all demonstrators) reach the level required to earn the trip each year.
We hop together once a month to show you ideas and designs using current Stampin' Up!® products.
This Month we are focussing on Items from the Occasions Catalogue and also those available during SaleABration – which is almost over for the year!
I'm excited to share a couple of cards using Brusho – that wonderful colouring powders that are in the Occasions Catalogue.
First up a sparkly birthday card using the images from Magical Day.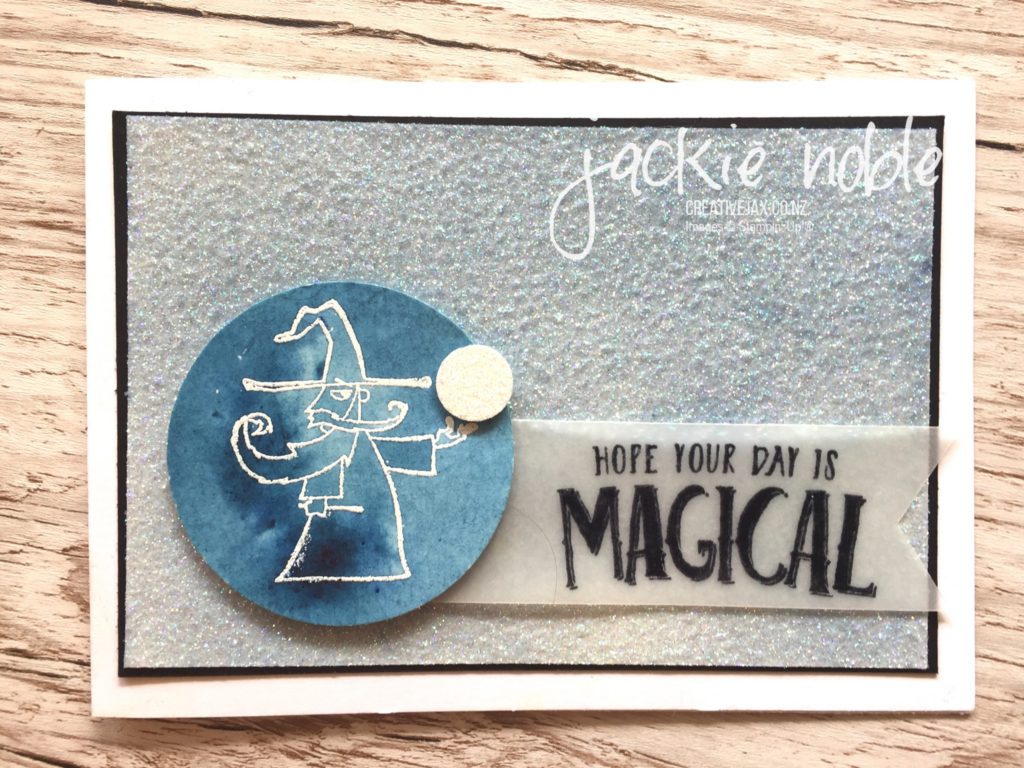 I heat embossed the wizard in white onto a piece of watercolour paper. I then sprinkled some of the blue brusho powder and spritzed with water. The wizard was then very obvious.
After the paper had air-dried, I punched him out with a 2 1/4′ circle. The smaller circle is cut from the Dazzling Diamonds Glimmer Paper.
The sentiment was inked first in Versamark, then Basic Black and stamped onto Vellum. It was then sprinkled with clear embossing powder and heat embossed.
The photo above doesn't really show – but the background is also the Dazzling Diamonds Glimmer Paper. It has been coloured with the same Blue Brusho (sprinkled and spritzed and left to dry). Here's a close-up where you can see all the sparkly-ness a bit better.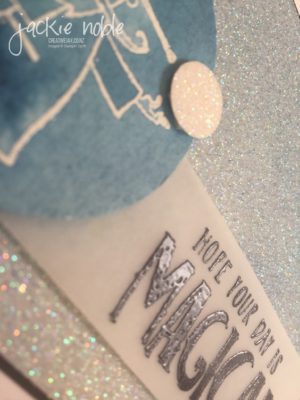 My second card uses part of the same piece of blue coloured Watercolour paper which I had left over from my first card.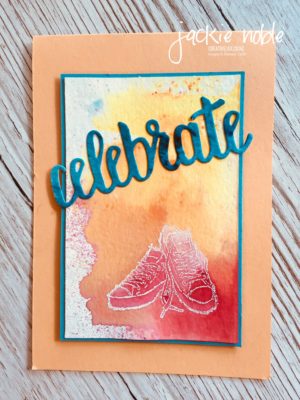 I used the versatile Celebrate You Thinlits to cut out my "Celebrate" sentiment.
The Sneakers from Epic Celebrations where white heat embossed into watercolour paper as before, but this time I sprinkled Yellow and Brilliant Red before spritzing.
The mat is Marina Mist and the card base is Peekaboo Peach.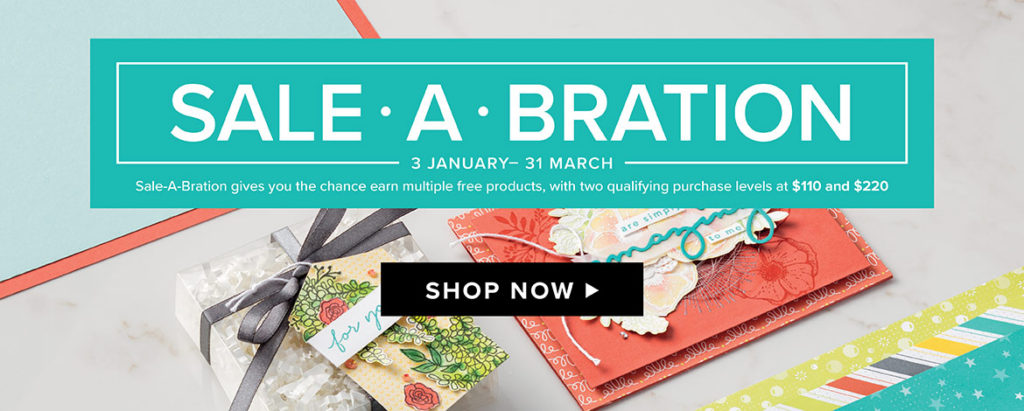 We are in our last 10 days of SaleABration and two of the items in my second card featured products that you can earn for free until 31st March. The Epic Celebration stamp set and the Celebrate You Thinlit DIes.
Don't miss out on these – or the many other items that are available FREE with qualifying orders. While some are current products – many are SAB exclusive and will not be available after the 31st.
Check them all out HERE ONLINE
Thank you for joining us today – we are so happy that you are taking part in our blog hop. Make sure that you don't miss out on one blog as there are some incredible designs you are going to see today to inspire you.
Until next time,
Jackie

REMEMBER
If you live in New Zealand and would like a copy of the new catalogue, please contact me.
If you live in New Zealand and would like a demonstrator to order through – I'd love to have you join my group of crafty customers. Let's journey together! – Shop Now or contact me.

If you live in New Zealand and would like to know more about becoming a demonstrator – Check out the info HERE.  I'd love to have you join my thINK Creative Team!

As always – if you wish to know anything more about info in this post, or to get a catalogue, or to join my thINK Creative Team, or to buy any of the items mentioned in the post – please contact me.
Please do use the hostess code to support creativeJax if you are ordering online!  

Entering the Hostess code combines the value of online orders – which assists me to offer events and thank you's for my customers and support charities such as Ronald MacDonald House and local events where I donate product and/or classes.

The current Hostess Code can be found at the top right of my webpage.

If your order is over $300, please do not use this code as You become the hostess and get the Rewards!
If you would like to find out about joining my Stampin' Up! Team (thINK Creative) –  Please do get in touch – I would love to chat to you about that.
You can receive my Blog Posts directly by email or join my monthly Newsletter group –  you can subscribe using the buttons at the right of my page.